Quality Dental Care Starts Here
We're accepting new patients! Our dentist clinic in downtown Calgary is convenient and professional. Dr. Tracey Mulhall is a friendly, experienced, and honest individual. We guide patients to make the best choices for their oral health so they feel confident in their decisions and in themselves.
Well
Established
Dr. Mulhall opened up her dental practice in 2006; it has since developed into a full-service practice offering treatments in all areas of dentistry. Our entire team is dedicated to your oral health.
Honesty &
Integrity
At Dr. Tracey Downtown Dental, we've established our practice on a foundation of honesty and integrity. We ensure that you receive personalized care from our experienced team.
Convenient
Hours
We have convenient hours to work around your busy schedule. We want to make it easy for everyone to come to our dental clinic. Visit us before work or on your lunch break; we open at 6:30 AM for cleanings.
Direct Billing
Available
Our clients appreciate that we offer direct billing to all insurance companies regardless of the dental services you need. We eliminate the headache of submitting claims and filing paperwork.
For All Your Dentist Needs In Downtown Calgary
We Are Now A Part of
Student Care Network

STUDENTS AND SENIORS
RECEIVE 15% OFF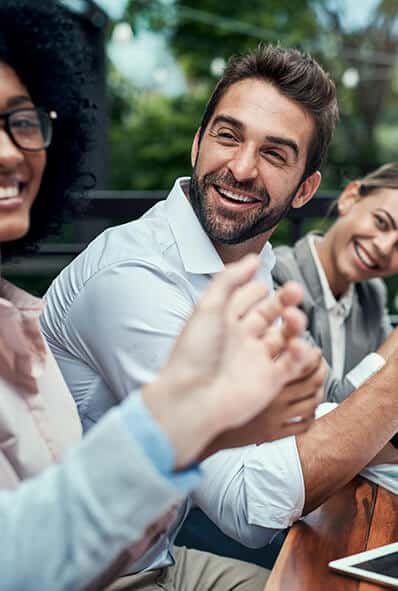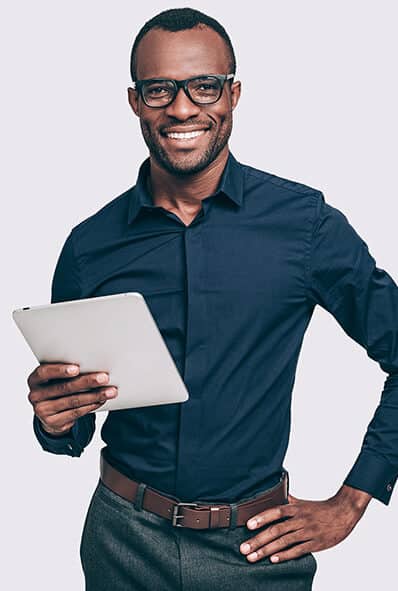 All Your Dentist Needs Met Located in Downtown Calgary
Dr. Mulhall is a certified and experienced dentist in downtown Calgary. Our dental clinic exudes an atmosphere of confidence and familiarity. We uphold a commitment to providing excellent dental care. Located in the heart of downtown Calgary, we are a convenient and accessible option for executives and individuals who live in the downtown core. Not only do we provide quality service and optimal convenience, but we also offer a wide range of services including teeth cleaning, root canals, extractions, dental crowns, mouth guards, dental implants, routine examinations, Dysport & Botox injections and more. Above all, we have created a welcoming atmosphere here at our downtown dental clinic, with a focus on making our treatments as pleasant as possible for you. We're a close-knit team that wants you to feel comfortable and relaxed. If there is anything we can do to make your appointment with us more comfortable, we will do it for you. When it's time to spiff up your smile and receive the quality dental care you deserve, come down to our downtown dental clinic. A professional and friendly dentist in downtown Calgary, Dr. Mulhall is currently accepting new patients. Book your appointment today!
We believe that everyone should have an opportunity to be an active participant in their oral health. We remain current with the latest courses, training and advancements in order to serve you better. We welcome new patients to our dental office in downtown Calgary.
We uphold a standard of integrity; if a procedure is not necessary, we won't recommend it.
Barring an emergency, you'll never be left waiting for your appointment. We perform procedures quickly and efficiently.
We are committed to establishing an atmosphere that is friendly, relaxing, and welcoming to each of our patients.
We genuinely care about your dental health and overall wellbeing. If you are experiencing pain, we'll fit you in for an emergency appointment.
Call Us When You Need a Dentist in Downtown Calgary
As the leading dentist in Downtown Calgary, Dr. Tracey Mulhall and her team can provide you with the essential dental care you need. Not only will we provide you with immediate dental services, but we're also committed to preventative dental care, so you have fewer treatments and healthier teeth. Whether it's an emergency or long-overdue teeth cleaning appointment, the team at Dr. Tracey Downtown Dental can help. We have extensive experience performing basic dental procedures as well as major and minor restorative work; we're confident you'll find everything you need at our dental clinic in downtown Calgary. We even perform Botox and Dysport injections. When you need dental fillings or dental implants, the team at Dr. Tracey Mulhall's downtown dental clinic can complete the work quickly and efficiently so that you can get on with your day. After major dental work, we'll follow up with a phone call to monitor your oral health and hygiene. If you want a dental clinic that feels like family, you've come to the right place. We look forward to helping you brighten and maintain your healthy smile. Book your appointment today for a new patient exam or a comprehensive dental checkup; healthy teeth and gums are an essential aspect of your overall health. With the leading dentist in Downtown Calgary, Dr. Tracey Mulhall and her expert team at your service, your gums and health are in excellent hands.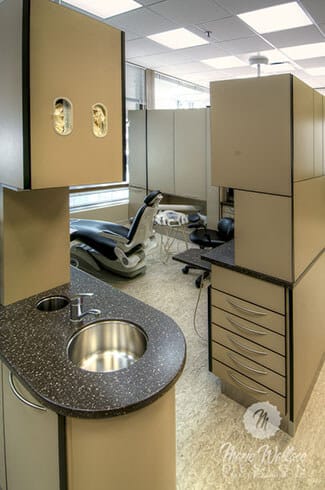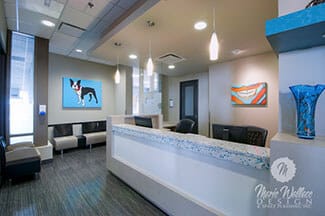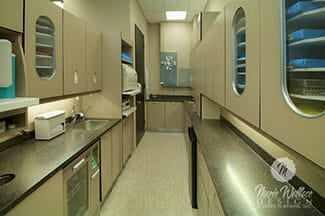 No time to fill up an appointment form?