Dental implants in Calgary are one of the most common dental treatments available. This procedure offers a range of benefits that can help your teeth, support your gums and strengthen your jaw structure. If you are missing a tooth, it is therefore essential that you consider getting a dental implant.

Here's a look at what you can expect to pay for dental implants in Calgary, what affects the final cost, and how to obtain the required funds.

How Much Are Dental Implants In Calgary?
There is no set price for dental implants in Calgary as each situation is different, and many factors affect the overall cost. The treatment can depend on factors such as:

The dentist in Downtown Calgary and their experience when performing the surgery
If you require any additional procedures, such as tooth extraction and bone grafting
The brand, material and type of implant chosen
The material of the crown you are getting
The number of implants you need
On average, you can expect to pay anywhere between $4,500 to $6,000 for a single dental implant. However, the price is not guaranteed until you speak to your dentist in Downtown Calgary. It is essential to find a trusted and certified professional before undergoing any procedures.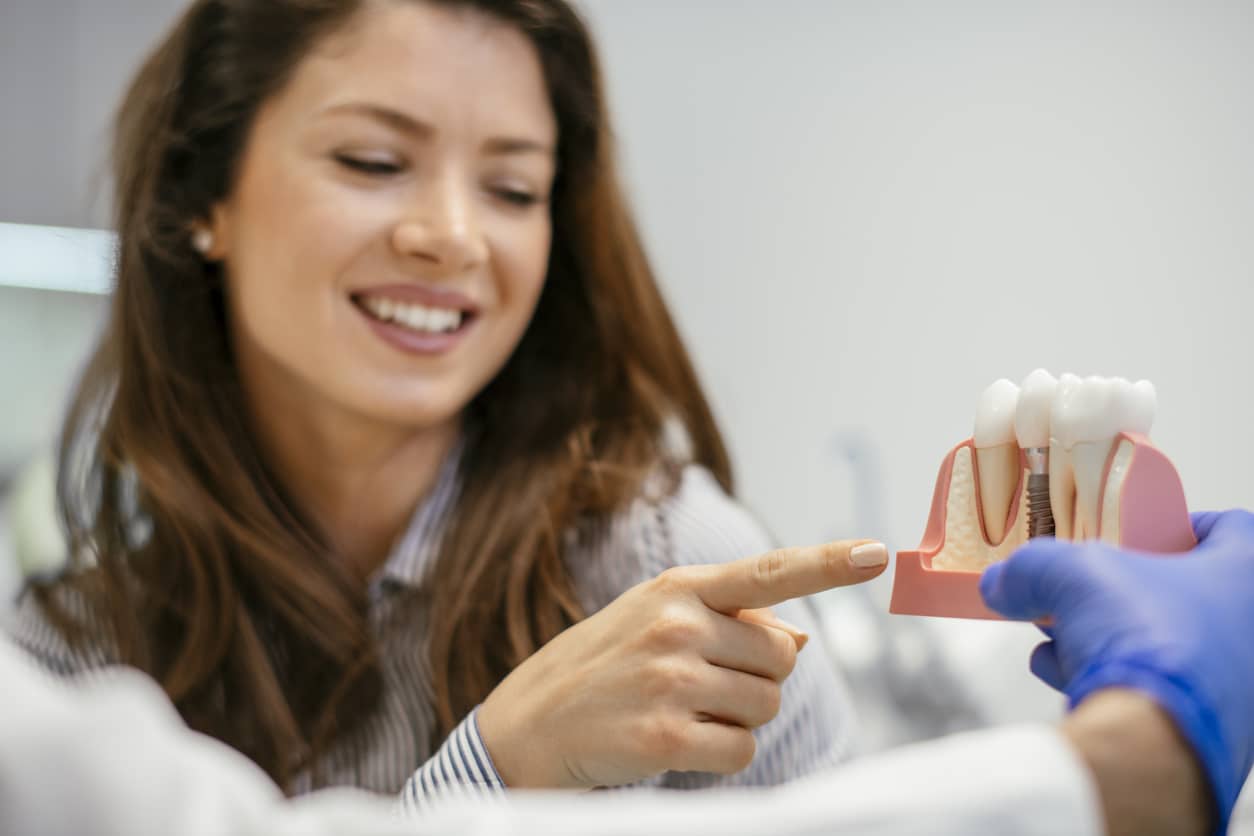 How Can I Fund My Dental Implants In Calgary?
Dental implants can be costly for some people. If you cannot pay for it directly, there are many options available for you to help raise the required funds for the procedure, including:

Using Employee Benefits to pay for some of the funds
Using private health insurance for the procedure
Taking advantage of a Health Spending Account to use it for your dental implants
Financing or taking out a loan
Although it might seem like a lot of money, the benefits of getting dental implants far outweigh the costs. You have a regular tooth that supports and strengthens your entire mouth and is a worthwhile long-term investment.

Dr. Tracey Mulhall is a dentist in downtown Calgary that can offer dental fillings, crowns, implants and teeth cleaning. We are well established and always available to help with your dental concerns. Our downtown dental clinic has convenient hours and knowledgeable staff. We want to make your experience at the dentist fast, fun, and friendly. Call us today to book an appointment!

Phone: (403) 262-4914 | Email: [email protected].