The cost of botox in downtown Calgary is influenced by several factors. Where are the injection sites, how often are the injections necessary, and what is the extent of aging in those areas? These are all important factors to consider when seeking botox injections in Calgary, and we will look at the decisions involved in each today.

Factors Affecting the Cost of Botox in Calgary

Where are the injection sites?
Since botox is a paralytic substance, caution and education should be utilized with discretion to choose the areas receiving the treatment. Nobody wants to appear to have a "frozen face" or asymmetrical drooping so during the initial consultation ask your injectionist's opinion. They will have experience and knowledge regarding the necessary amount and location of the botox injections.

Depending on your consultation and personal desires, the cost of botox in downtown Calgary can be determined. Horizontal forehead lines average 15-20 units of botox, crow's feet are approximately 12-18 units, and the space between the eyebrows (glabella) will typically be 15-30 units.

How often are the injections?
Botox is a great way to restore your youthful look, but just like all good things it has to come to an end eventually. Typical botox injections will last about two to three months, but it can be less if the targeted area is subject to deep wrinkles.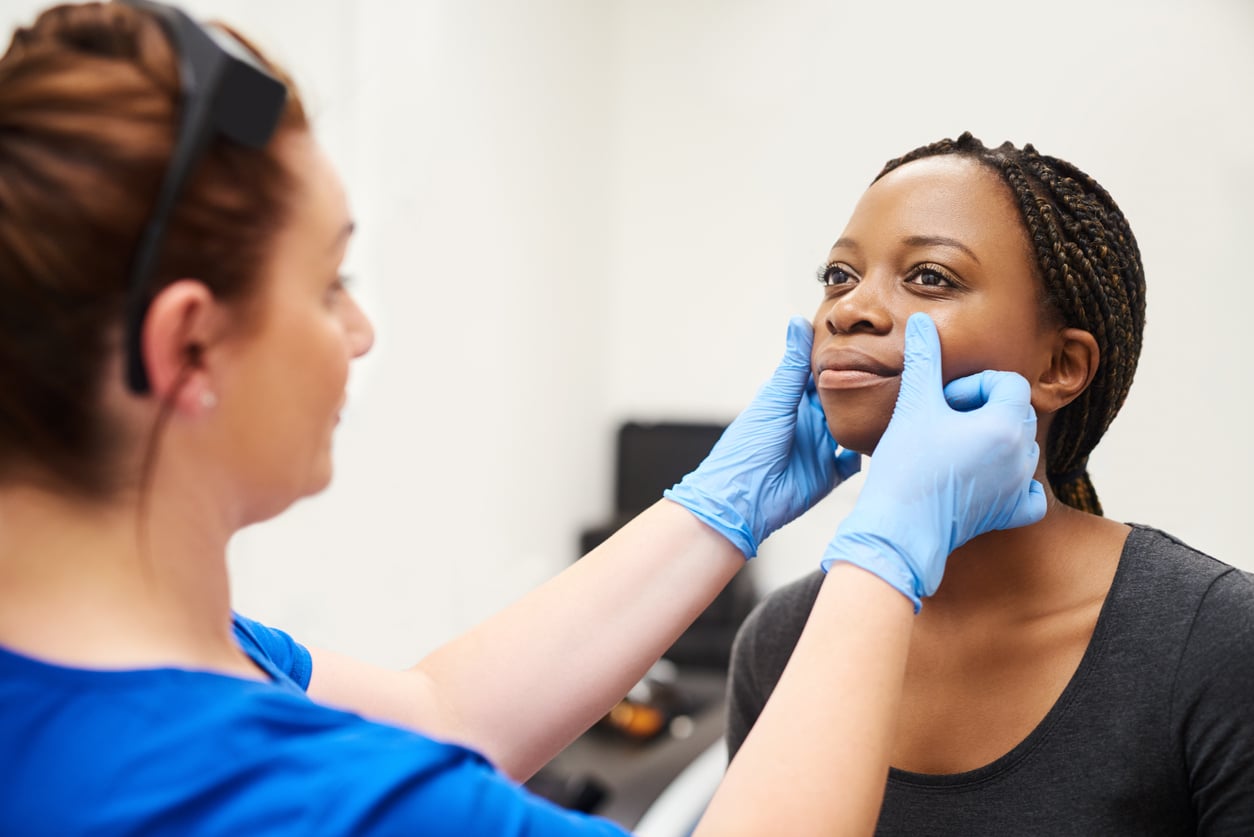 As well, lifestyle habits can affect the length of time botox injections are effective for. Not smoking, using sunscreen and limiting your exposure to UV rays, and proper dietary decisions will all influence the health of your skin. The healthier your skin, the more effective botox treatments will be and the longer their effects will last.

Thankfully, though, botox is one of the few things in life that gets better with more use. When engaging in repeated treatments the effects can last longer and over time, the results from a single injection can last up to six months.

What is the Unit Cost of Botox in Calgary?

Now that we have determined some of the important factors to consider when injecting botox, we can again discuss the cost of this service. Botox treatments are measured by the number of units that are required to treat the areas, and the typical cost of a unit in Calgary is $9-$11, and one session will run between $350-$600. The best option to get an exact cost is to see a certified and well-trained professional for a consultation.

Dr. Tracey Mulhall is a dentist in downtown Calgary that can offer dental fillings, crowns, implants, and teeth cleaning. We are well established and always available to help with your dental concerns. Our downtown dental clinic has convenient hours and knowledgeable staff. We want to make your experience at the dentist fast, fun, and friendly. Call us today to book an appointment!

Phone: (403) 262-4914 | Email: [email protected]